Jacquard & Lace
    A versatile favourite in an exclusive design 
Jacquard & Lace is a versatile bra – it's elegant and has many of the benefits that can be found in a Miss Mary bra. Luxurious jacquard provides stability, with exquisite stretch lace for an exclusive look.
Just as suitable for festive occasions as for everyday life!
The side support in the cups provides extra support and prevents the breasts from spreading out towards the sides. Gathers and centres the bust and gives a slimmer silhouette straight from the front. The side support consists of an extra layer of stiff fabric on the outside of the cups.
The side support gathers, centres and provides support to the bust.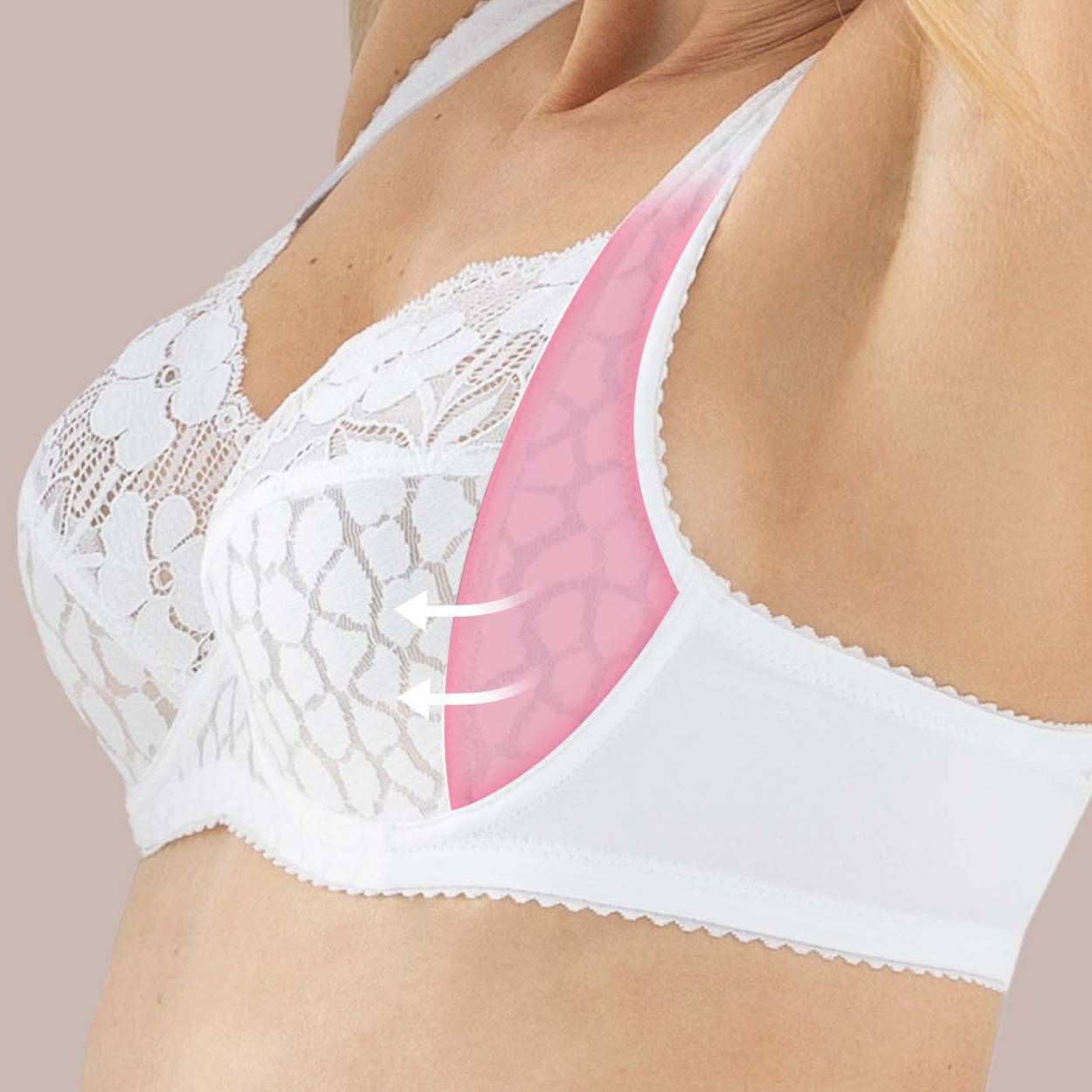 ★★★★★
This bra is the most comfortable under wire bra I have ever worn, I shall be ordering another, very soon.
It fits like a glove.
★★★★★
Brilliant bra! Comfortable and very well made!
Great site to navigate will definitely be ordering again.
Comfortable shoulder straps
Wide, padded shoulder straps for relief and comfort.
Material combination
Jacquard in the lower cups provides lift, and stretch lace in the upper cups provides a customised fit.
Ergo Front
Ergo Front™ raised edge in the middle at the front for maximum comfort and support.
Frequently asked questions about Jacquard & Lace
When should I choose Miss Mary Jacquard & Lace?
Jacquard & Lace is the obvious choice when you don't want to have to choose between function and elegance.
Jacquard is a fabric in which the pattern is woven into the fabric. A garment with jacquard therefore has a discreet structure and remains nice for a long time as the pattern doesn't fade over time.
In which sizes is Miss Mary Jacquard & Lace available?
Jacquard & Lace is available for large and small busts. The sizes range from B75 to G110.
Which size should I wear?
Our bras are true to size, which means that you should order your usual size of Miss Mary bra. Use our size guide (link) if you are unsure, or contact our Customer Service for expert help.
At Miss Mary you always have 100 days during which you have the right to cancel a purchase and the right to return the goods.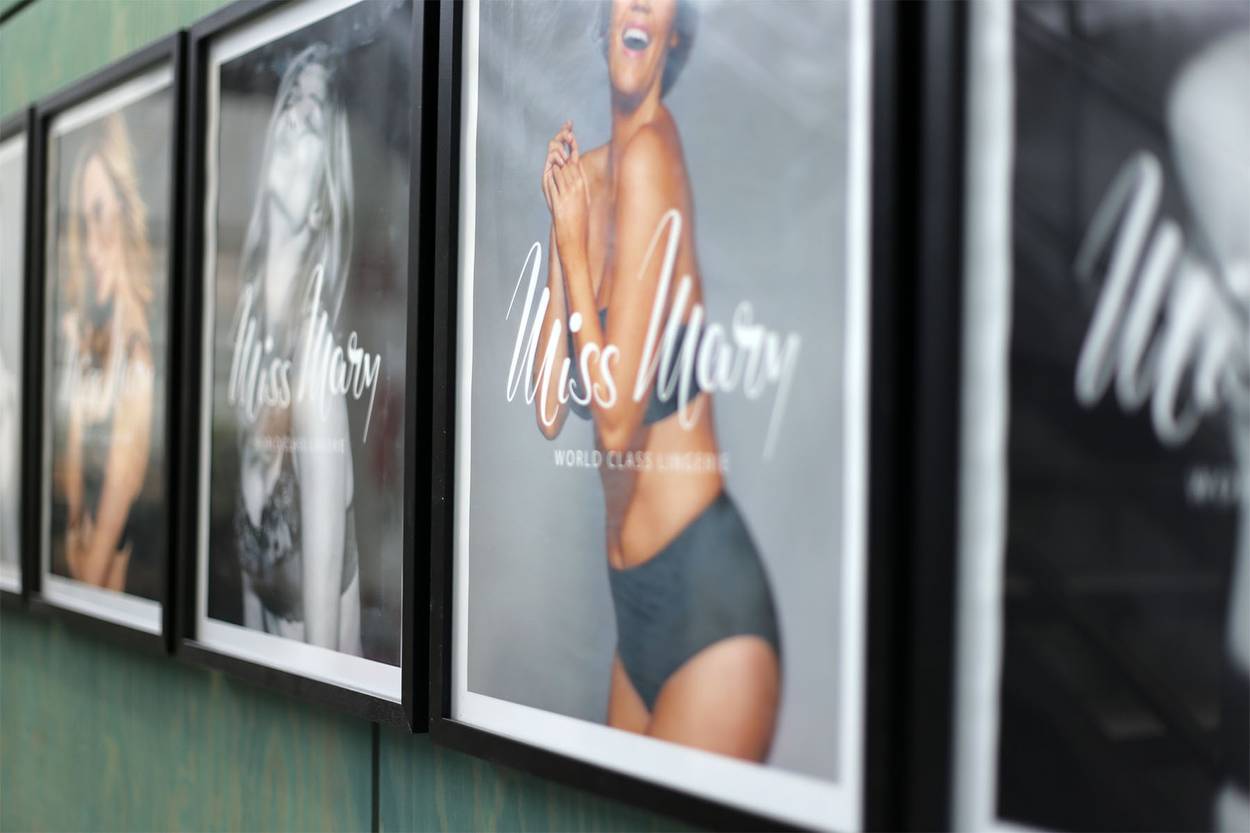 As women, we all have experienced it. How a bad bra can ruin your whole day! But it doesn't have to be like that. Here at Miss Mary we take your comfort seriously. And have done so for more than 60 years. We have a never-ending passion for making high quality bras that combine perfect fit with timeless design and optimal comfort. Our customers call it "Life before and after Miss Mary". We simply call it World Class Lingerie.